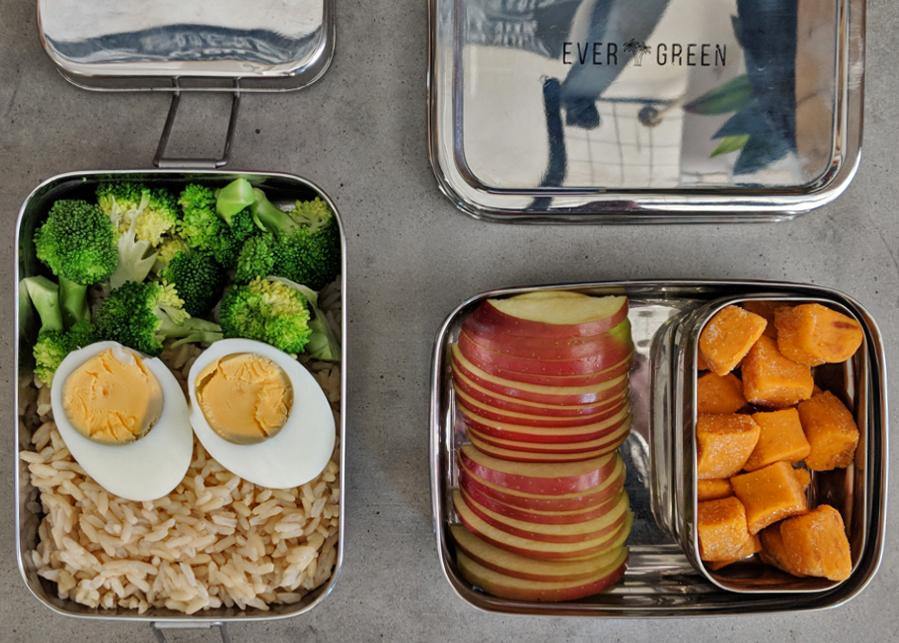 Zero Waste Lunches with Evergreen Reusables
We've been big supporters of reusable kitchenware for a while now and are happy to announce our exciting new brand Evergreen Reusables, now available in store and online! Evergreen provides all eco warriors with many essentials for their zero waste homes - from toothbrushes to tiffin tins to stainless steel straws, it's easy to show single-use plastics the door with this wonderfully sustainable collection. 
Evergreen Snacker Tins 
Perfect for those who are always on the go and want to make sure they are always loaded up with healthy snacks. Evergreen Mini, Large and Round Snackers are great for nuts, dried fruit, chopped veggies or dips.  Snacking between meals is good for our bodies and these little snacker tins help you to avoid all those sugar-filled sweet treats from the supermarket or convenience store that are wrapped in uneccesary plastic. 
Evergreen Stainless Steel Lunch Boxes
The good old tiffin tin, a staple of food culture in India is one of the best ways to carry your lunches to work. Lunches have been transported to workers in India in these stainless steel containers since the 18th Century and they're an awesome way to enjoy your home cooked meals instead of grabbing often unhealthy takeaway food. The idea is that there are multiple, stackable containers that can easily separate all your food to keep everything as fresh as possible throughout the day. Pop some rice in one container, a curry in another and maybe even a little sweet dessert in another section to cap off the meal. Evergreen has Mini and Large Rectangular options or a Round Trio Stacker. 

Evergreen Sandwich and Salad Boxes
Keep your sandwiches from getting squished and your salads nice and fresh for work lunch, hikes or picnics. The square stainless steel Sandwich Box is the perfect way to transport your sandwich in your handbag or backpack without using cling wrap. (Being able to prevent it from getting squashed amongst all your other things is also a huge plus!) The rectangular Salad Box is ideal for keeping leafy greens nice and fresh but also great for food like sushi rolls, fruit salads or fried rice and stir-fries. 
Shop the entire Evergreen Reusables collection at Upcycle Studio.